Unlock Samsung Live Demo Unit
Unlock Samsung Live Demo Unit
---
Russian version
We do full conversion and unlock Samsung Live Demo Unit. After performing the services, the phone will become full-fledged - it will catch the network, it will be possible to update the software and reset the settings.
We organize this service remotely via a computer!
Important! Do not flash the phone before unlocking! It can make the unlock extremely complicated.
What is Samsung Live Demo Unit
Samsung Live Demo Unit is a series of phones that is intended to demonstrate the capabilities of the device on the storefront and is not intended for sale. Demo Samsung phones have no working mobile network. More details can be found here
Features of Unlocking with Us
We can do it remotely! It will take 30-60 minutes; you can pay by card.
Both SIM cards will work in the phone.
You choose whether to do an official unlock or ROOT.
If we make an official unlock, Samsung Pay and other protected applications work fully, and the phone can be safely updated or reset!
Free of charge and immediately set the "correct region" for the correct operation of the phone.
We can make regular recording of conversations.
How Much Does It Cost to Unlock Samsung Live Demo Unit?
Officials Method Unlock:
The server is running at a certain time! If you want to unlock your phone, please contact me first to arrange a time and pre-arrange the phone.
Samsung Demo Official Method Unlock Cost:
Samsung Galaxy A80 – 60 USDT
Samsung Galaxy S10 Lite/Note 10 Lite – 60 USDT
Samsung Galaxy S10/S10e/S10+ – 60 USDT
Samsung Galaxy Note10/Note10+ – 60 USDT
Samsung Galaxy S20FE – 60 USDT
Samsung Galaxy S20/S20+/S20 Ultra – 60 USDT
Samsung Galaxy Note20/Note20 Ultra – 60 USDT (unlock is possible only on the first firmware, U1 bootloader)
Samsung Galaxy S21/S21+/S21 Ultra – 110-175 USDT
Samsung Galaxy Fold/Fold2/Flip – 60 USDT
Samsung Galaxy Fold3/Flip3 – 225 USDT
Samsung Galaxy S22 – 225 USDT
Root Method Unlock:
ROOT method unlock can be done at any time. Now we are doing it right away on Android 11 or Android 12! Google Pay works! We can update your phone from Android 10/11 or repair after a software update.
Cost of ROOT Unlock Samsung LDU: Any model – 30 USD (Samsung Galaxy S21/S21+/S21 Ultra can only be unlocked by official method)
Payment Methods:
Now only USDT TRC20 (binance.com or kukoin.com)
We will provide the good conditions for a wholesale order!
Why should we be trusted?
What is Better: Official Unlock or Root Unlock?
Officials Method Unlock

Root Method Unlock

Advantages

Your phone will not be different from the one sold new in the store.
You can update the system via Wi-Fi or flash with a cable.
Samsung Pay and other secure apps work well.

Disadvantages

Advantages

Disadvantages

You cannot update the firmware yourself. You will be able to use only the firmware on which the unlock was performed. Only the master can update the software by unlocking again on the new firmware version
Samsung Pay and other applications that require an intact KNOX will not work.
I'm ready! How to Unlock?
Contact us to clarify the details (model, software version, payment methods)
Install TeamViewer and Samsung Driver
Send me your TeamViewer id and password so I can manage your computer. The procedure will take 30-60 minutes
Where are the Reviews?
More than 1000 reviews and 9 years of work on the most popular forum in Belarus
Your reviews in Yandex.Directory
Your reviews on Google Maps
(Sorry, almost all reviews are from Russian-speaking users)
Files for Official Unlocking of Samsung Demo:
After updating the firmware, the phone does not see the network and writes "Only emergency calls"
People often become the owners of Demo phones by accident. Unscrupulous sellers hide this fact and sell the phone as normal without warning that the phone cannot be updated. With a higher probability, you had a ROOT unlock, which crashed after the update. We can restore the network and the full operation of the smartphone again. Once unlocked, the phone also cannot be updated.
It is no longer possible to make a full unlock after Root.
Cost: Any model - 40 USD
Contacts
Viber: +375 (25) 99-22-564
WhatsApp: +375 (25) 99-22-564
Telegram: @belam00r
I'm on Facebook
I'm on 4PDA
I'm on XDA
I work without intermediaries!
I provide all services personally and perform immediately - terms from 5 minutes to a couple of hours.
---
Задай свой вопрос тут!
Если у вас срочный вопрос - свяжитесь со мной по телефону или напишите в личные сообщения.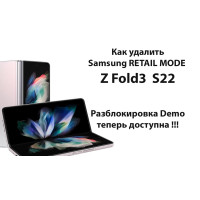 Для официальной разблокировки Samsung Demo нужно выполнить простые, но важные шаги: .. Читать далее...
21.09.2022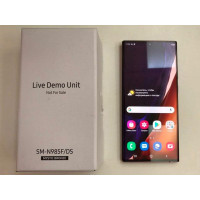 Content: What is Samsung LDU Is it possible to make Samsung Demo full-fledged Where.. Читать далее...
05.04.2022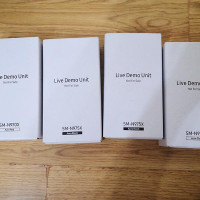 Содержание: Что такое Samsung LDU Можно ли Samsung Demo сделать полноценным Где куп.. Читать далее...
10.01.2022